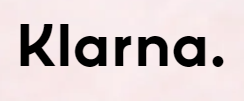 Who are Klarna
Klarna offer easy and flexible payment options to over 200,000 retailers. Their "buy now, pay later" service allows you to make a purchase without paying the full price upfront. It's the safe and simple way of getting what you want, when you want it.
Shop now, pay later.
Paying after delivery allows you to try before you buy and is the easiest way to shop online.
Complete the payment in full after purchase at no added cost.
Report returns directly in our app and only pay for the items that you keep.
Not making your payment on time could affect your ability to use Klarna in the future.

Pay in 3
Spread the cost of your purchase into 3 interest-free installments. The first payment is made at the point of purchase, with the remaining installments scheduled automatically every 30 days.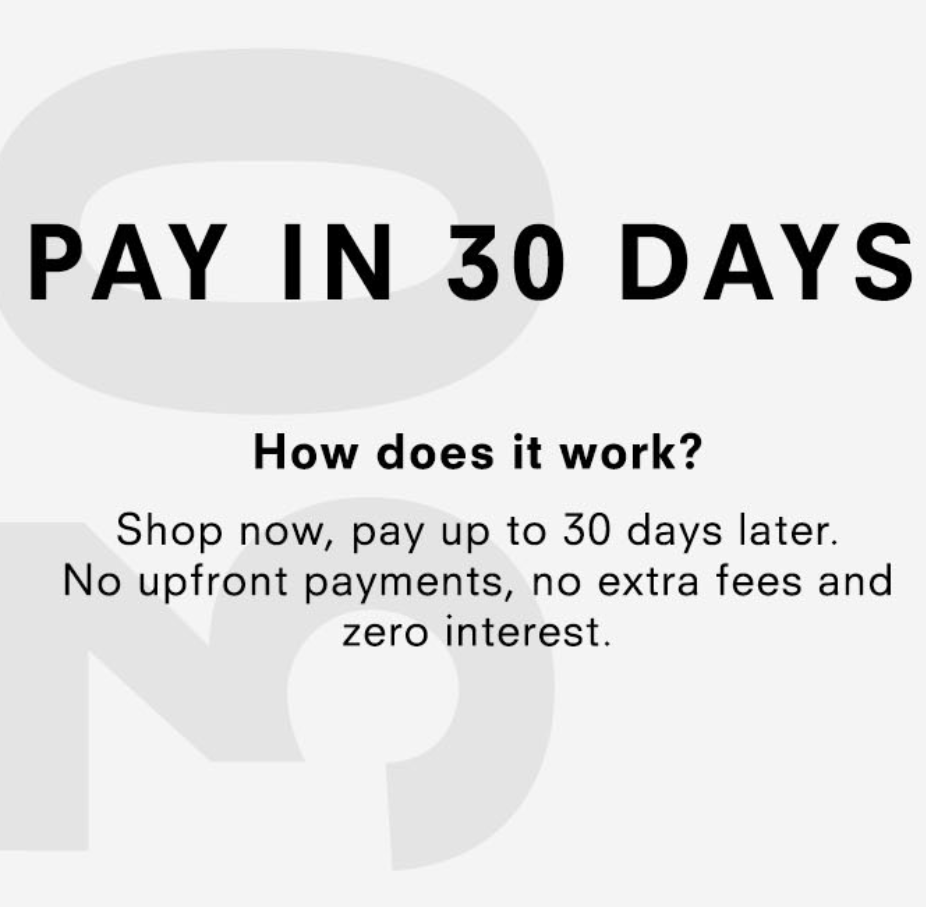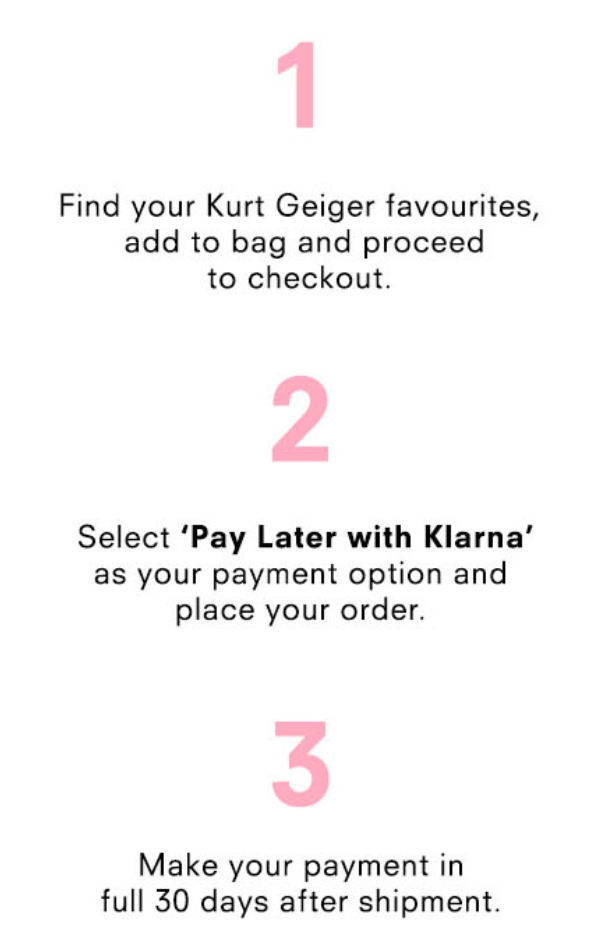 Make your purchase today so you can try before you buy. Only pay for what you keep. Pay up to 30 days later. No interest. No fees. No impact credit score.
Am I Eligible?
Your eligibility to Pay in 3 is subject to your financial circumstances. Don't forget, it's only available to people ages 18 or over. When choosing to pay with Klarna, our soft-search assessment will not affect your credit rating.

Managing your Payments
Pay online or on the Klarna app. Review your latest purchases and make payments in the Klarna app or online.